History and spirit
---
LaNave was born of a dream come true. A dream of its owner and promotor, Elena Alonso.
---
For years, she toyed with the idea of opening a hotel that reflected her personality and joie de vivre. In 2016, she found an old industrial warehouse in the centre of Madrid and began to give shape to the dream.
By renovating the building, with over 150 years of history, original elements have been recovered, such as brick walls, beams and frameworks that had been hidden. And these were combined with new structures that reinforce its industrial, modern and urban character.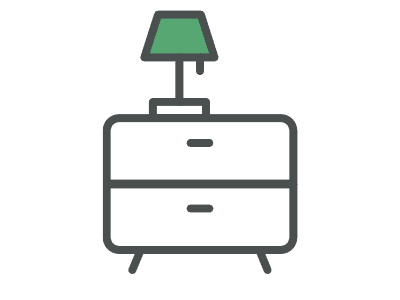 For LaNave's decoration, pieces from markets and antique dealers all over Europe were used, merged and restored. We have been, sometimes physically and sometimes virtually, to Germany, Holland, Belgium, UK and France to look for pieces that fitted in with the project.
In Spain, we also found many objects, as well as the craftsmen who know how to repair and restore what we brought them from outside: tables, lamps, headboards, chairs and radiators, often recovering ancient trades to do so. At LaNave, all the rooms are different and all have their own history: the bedside table that belonged to the family for generations or the lamp recovered from an old London hotel…
"I hope that your stay at LaNave Hostel is as wonderful as our journey to make it come true."
---
The result has been very gratifying for us. There are many who have supported us in this adventure. Thank you all!
We particulary want to thank Felipe Alonso Canalda, architect of the project, who was able to capture LaNave's magic from the very beginning, and Alejandro Alonso, who headed the renovation, for the love and care he invested in this project.